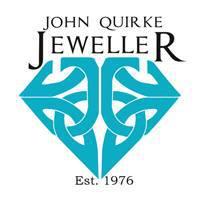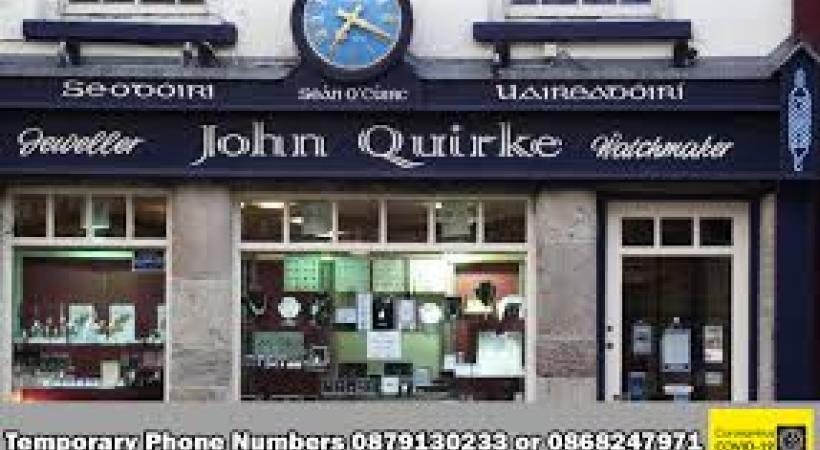 John Quirke Jewellers
About the Business
John Quirke Jewellers is a retail business establised in 1976, offering a range of products including watches, jewellery, wedding and engagement rings.
We provide a number of services including watch and jewellery repairs, engraving and computerised engraving.
John sells a number of well performing brands within the Irish market e.g. Tipperary Crystal, Newbridge Silverware, Knight and Day, Cluse, Tommy Hilfiger, Bering, Citzen, Seiko, Hugo Boss, Yo Designer Silver, NJO Designs, Melano, Amelie Bijoux, Waterford Crystal, Galway Crystal, Killarney Crystal, Newgrange.
How to Contact
Instore
Phone
Website
Social Media
Email
Business Telephone Number
Delivery Type
Courier
Post
Click and Collect
Take-Away
Home Service